Ayanna F. Poindexter, D.M.D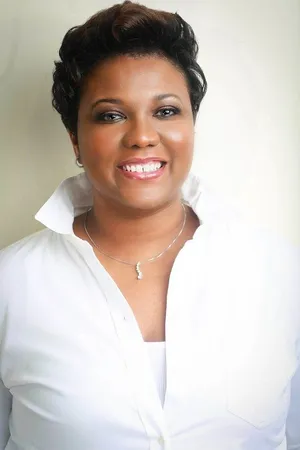 Ayanna F. Poindexter, D.M.D
Brooklyn, NY Dentist
Ryerson Smiles
Dr. Ayanna F. Poindexter has worked and trained to build a practice that exceeds your expectations of trusted, personalized dental care. Her focus is on bringing her patients only the best dentistry has to offer by keeping herself and her staff informed on the latest advances and techniques.

Since receiving her D.M.D. from University of Medicine and Dentistry of New Jersey, Dr. Poindexter has stayed up-to-date on the newest developments in dentistry by taking numerous hours of continuing education, including courses on Advanced Endodontics, Dental Implants, Cerec, Anterior Esthetics including Veneers. Prior to studying at UMDNJ, she graduated from Morgan State University in Baltimore, Maryland. In addition she is a member of the New York State Dental Association 2nd District, National Dental Association, American Dental Association and Delta Sigma Theta Sorority, INC.
Dr. Poindexter's top priorities are patient satisfaction and comfort. When she is not treating patients she loves Traveling, Going to Museums, Concerts and Broadway shows. She looks forward to your visit to Ryerson Smiles and showing you the positive effects that quality dental care can have on your life.